Shaun Micallef, where is my pen?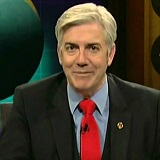 Last night I finally had the pleasure of meeting my comedic idol, Shaun Micallef; the man who brought me David McGann, Quentin Welcher, TAYG, and even brought me a bowl of minestrone soup in a confusing dream I had back in the late 90s.
The comedy legend unbegrudgingly (some might even say willingly) signed my copy of his new book, The President's Desk. A daring nudie run across the political landscape of the world's most beloved superpower. Well that's what the back cover says, I haven't actually read it yet.
The excitement of the fresh autograph donning the inside sleeve of this future literary masterpiece quickly turned to dismay, as I got home and realised Shaun had not returned my pen.
I am assuming it was just an oversight on his behalf. But it's quite possible ABC funding cuts are running so deep they are now starting to impact the upper echelon of ABC workers. Whatever the case, I really want my favourite pen back!
Description of the pen:
About 3 inches tall
Black in appearance
May have been wearing a cap
Last seen with: Shaun Micallef (pictured below looking anything but innocent)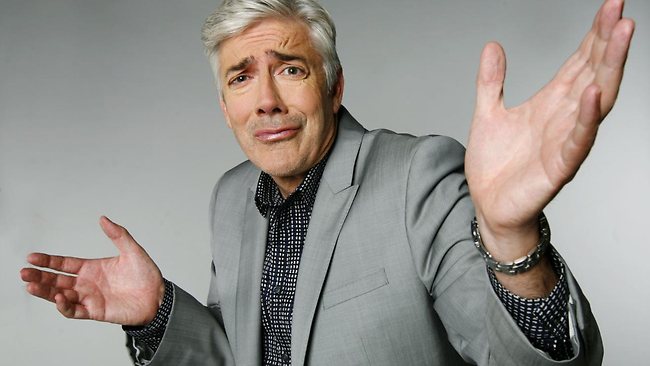 Anyone with information pertaining to its whereabouts, please call Crimestoppers on 1800 330 000. Actually it might even be easier if you simply leave a message below. That way I'll actually be kept in the loop and you won't tie up valuable police resources.
Anyone without information pertaining to its whereabouts, please buy Shaun's book, head down to the ABC studios and get him to sign it. If he uses a pen matching the description above, grab it and run! And then leave a message below with details on where I can meet you to pick it up.
I'm counting on you Team Australia!