Greg Hunt's Facebook Fury After Great Barrier Reef Decision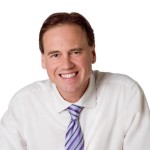 The Facebook page of Federal Minister for the Environment, Greg Hunt, has gone crazy, shortly after his proposal to allow dumping of dredge spoil in the Great Barrier Reef Marine Park was approved today.
There has been community outrage ever since the idea was first proposed, and with more than 200 scientists signing a letter urgently against it, the dumping seemed unlikely to be given the go-ahead.
But with the Marine Park Authority surprisingly approving the plan, angry Australian's have taken to social media, and more specifically Mr Hunt's Facebook profile, to let him have it!
Some of the comments include:
Shame on you Greg Hunt. How do lie straight in bed at night? You are selling out the welfare of Australia to corporate interests. Have some backbone and stand up for future generations. Abbot Point expansion is yet another outrageous decision foisted on the people of Australia. Just who benefits Mr Hunt? – Maxine Bennell
RE your horrific Reef decision: You are no Environment Minister. Terrible. Shame on you. I hope History comes back to judge you. Constantly degrading and ruining our precious environment, in order to dig holes out of the ground and export dirty coal to others, putting the dollar first as normal. I'm lost for words. This government that you are a part of is the worst possible outcome for this country. I find myself deeply ashamed and embarrassed. I hope people power rises up now. I can't wait until these three years of hell are over. – Christian Mitchell
An utter disgrace..will go down in history as the man who destroyed the Great Barrier Reef and the beautiful environs of Abbott Point. – Carolyn Eddy
YOU disgusting excuse for a human being. Greg Hunt should not be known as the Environment Minister he should be known for what he truly is which is the Coal Mining minister. He has just allowed and approved the dumping of 3 million tonnes of dredge spoil into the Great barrier Reef. YOU DISGUST ME. VOmit. – Corrinne Russell
Want to come round for dinner and explain to my kids why you're screwing their country and their planet up so badly? ! have no answers for them and it's keeping them and me awake at night. Not fair to do this to our kids, Hunt! – Leanne Kent
Eager to find out your definition of World Heritage Listing and why you would commit such environmental vandalism on our nations reef. What would Australia do if a foreign mining company dug up Kokoda or Gallipoli? We'd declare war, that's what! Greed, evil, money, power, corruption, incompetence- destroying our country. Seems like the will of the nation cannot overthrow your innate desire to rise faster than the thing intended; millionaires into billionaires, big people with money and influence ruining the beauty of Australia. – Daniel Soffer
It is yet another move by the Government fueled by monetary gain at the expense of the environment.

What's happening:
Three million cubic metres of sea bed will be ripped up at Abbot Point, north of Bowen, then transported and unloaded in the waters of the Great Barrier Reef Marine Park, just 50km from the beautiful Whitsundays Islands. Find out more here.
Why's it happening:
To expand Abbot Point coal port, which will become the world's biggest coal port. And to make coal miners really really rich.
Question posed by Greenpeace spokesperson Louise Matthiesson:
"We wouldn't throw rubbish on World Heritage sites like the Grand Canyon or the Vatican City, so why would we dump on the reef?"
GREG HUNT, OR MORE LIKELY ONE OF HIS STAFF, DELETED AN ENTIRE THREAD ON HIS FACEBOOK PAGE WITH OVER 300 PASSIONATE COMMENTS ABOUT THE GREAT BARRIER REEF DECISION. PLEASE FEEL FREE TO LEAVE YOUR THOUGHTS ON OUR COMMENTS SECTION BELOW, THE TRUTH OF OUR ANGER CANNOT BE REMOVED BY THE CLICK OF A BUTTON!!
34 Responses to Greg Hunt's Facebook Fury After Great Barrier Reef Decision